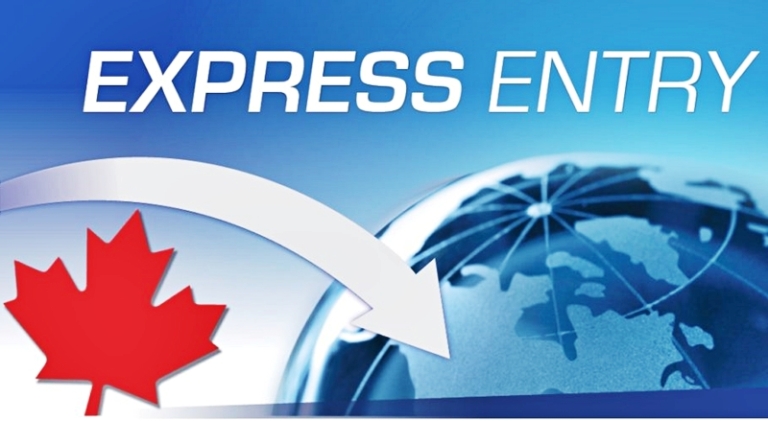 What is Express
Entry
Express entry is an electronic system used to manage the applications of skilled workers who want to become permanent residents. The candidate has to make and submit online profile and once it is submitted, the federal government determines the eligibility of the candidate for a program managed by express entry. Eligible candidate are accepted and ranked according to the Comprehensive Ranking System (CRS). It is a point based system and it is based on candidate's age, education, work experience, language skills and other factors too.
The Government selects highest scoring candidates from Express entry pool on every two weeks in a month and provides them with an Invitation to apply for permanent residence.

How can you assess your eligibility for Express Entry?
There are various options to become eligible for Express entry. To be eligible for Express entry, the candidate has to meet the minimum requirements to fall under one of the program like FSW, CEC, FST or Skilled PNPs offered by provinces.
The minimum requirements for FSW are CLB 7 in all four skills (Listening, Reading, Writing and Speaking), Post secondary degree or Canadian secondary education, 1 Year full time (1560 hours or 30 hours per week or part time 15 hours per week over 2 continuous years) continuous work experience in NOC O, A and B occupation, Score of minimum 67 out of 100 points on six selection factors, proof of funds for applicant and accompanying family members. If you have job offer then the candidate don't need to show for proof of funds.
The minimum requirements for Canadian Experience Class are 12 months (non- continuous allowed) of full time or equivalent paid work experience (NOC O, A, B) in the 3 years before applying, Have gainedwork experience in Canada (after graduation in case of students) with the proper authorization, CLB 7 in NOC O, A and CLB 5 IN NOC B. Work experience gained in Quebec counts, but self employed, as business visitor or while waiting for a refugee decision does not. There is also no need to prove settlement funds.
The minimum requirements for FST are 2 years of full time or equivalent work experience in a skilled trade within 5 years before applying, meet required level in English or French (CLB 5 in Speaking and Listening, 4 in Reading and Writing), meet all job requirements for that skilled trade according to the NOC (except for provincial certificate), have an offer (LMIA approved) of full time employment from up to two employers for at least 1 year OR a certificate of qualification in that skilled trade issued by a Canadian provincial or territorial body.
Work experience can be non continuous and must be acquired after obtaining the qualifications to perform such jobs.
If you are eligible for one of the above mentioned options, you can submit your profile online on IRCC website.
How does Express Entry work?
Express entry is very simple and contains two major stages. In the first stage, candidates who are eligible for Express Entry indicate to the Canadian government their expression of interest in obtaining Canadian permanent resident status. In the second major stage, the Canadian government invites the highest- scoring candidates to immigrate to Canada.